HOW WE GIVE BACK

Each year Company A plans and implements a project with the aim of impacting society. Over the past few years we have invested time and our utmost efforts to assist children at risk in our series of Company A–Beyond the Horizon projects for schools, centers and NGo's.
Entrepreneurship Beyond the Horizon (יזמות מעבר לאופק)
Youth entrepreneurship and empowerment programs across Israel's periphery.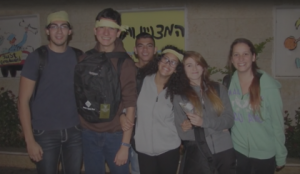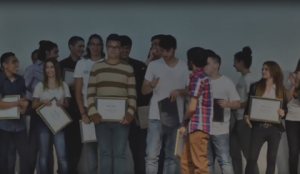 Entrepreneurship is the driving force behind Israel's current and future economic success. Today, the majority of Israel's entrepreneurial activity and job market are centered in Tel–Aviv, the country's economic capital. Despite our "start–up nation's" phenomenal success in and global recognition for unique inventions, world–renowned start–up companies and cutting edge technologies, the country is suffering from a widening social and economic gap. With this in mind Company A, Company A is working to cultivate entrepreneurship amongst 9th–11th Graders in periphery schools. Our goal is to widen horizons, elevate learning standards and maximize opportunities for tomorrow's young entrepreneurs. Investment in human capital is the best investment for the future generations.
Supplies Drive for Egoz Unit
72 hour fund raising drive for the Egoz Reconnaissance Unit of the Golani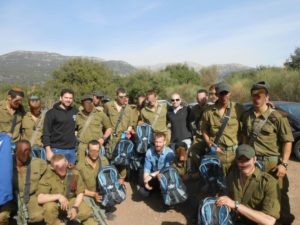 Company A initiated a 72 hour fundraising drive for the Egoz Reconnaissance Unit of the Golani Brigade during Operation Protective Edge. The IDF's mission was to protect Israel from rocket fire on population centers and to dismantle the Hamas Terror organization's offensive tunnel infrastructure, which threatened Israeli border towns. The Golani Brigade's Egoz is an elite ground forces commando unit, specializing in face to face guerilla warfare and complicated ground activity. 
Project Optimism
A photography and mentorship program for Elem Youth at Risk.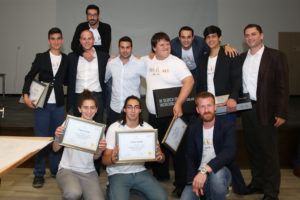 A photography and mentorship program was held for children at risk. Our dedicated entrepreneurs set out with the aim of creating an inspirational experience for youth at risk. We adopted the Elem organization and set up a program at 2 centers to teach photography in sessions which incorporated empowerment and optimsim, in partnership with the Galitz Photography School. A final gala event was held where 60,000 shekels was raised for Elem and the winning students received scholarships to study photography.
https://www.youtube.com/watch?v=KlQD5s-QN3E&feature=youtu.be
Surround Yourself with the Dreamers and the Doers, the Believers and the Thinkers, who see Greatness in You. -Edmund Lee